Alaska is a vast wonderland of adventure and beauty with hundreds of lodges and operators.  Magnus Adventures' goal is to recommend the 5 best lodges that offer superb service, experiences, and amenities. The following selection is based on meeting the Magnus Adventures standards, as well as guest evaluations and independent review forums: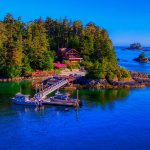 Talon Lodge & Spa – Alaska fishing lodge on a private island offering gourmet cuisine, luxury accommodations, saltwater fishing, freshwater fishing, hiking, kayaking, ATV tours, and a spectacular spa and wellness center.
Website: www.talonlodge.com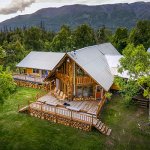 Within the Wild, Winterlake Lodge – Winterlake Lodge sits at the entrance to the Alaska Range, just on the edge of an ancient valley offering freshwater fishing, hiking, helicopter tours, bear viewing, glacier trekking, and cooking classes.
Website: www.withinthewild.com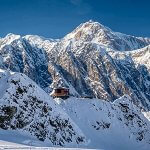 Sheldon Chalet – With a view of Denali's Ruth Glacier, Sheldon Chalet may be Alaska's most unique lodge.  Enjoy skiing, glacier trekking, spelunking, and other adventures while you also enjoy gourmet cuisine and wonderful service.
Website: www.sheldonchalet.com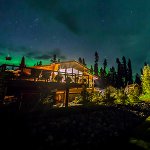 Ultima Thile Lodge – Ultima Thule is located within the Wrangell/St. Elias Mountains and provides wilderness adventures including hiking, glacier trekking, plane tours, along with a farm-to-table culinary experience and personalized service.
Website: www.ultimathulelodge.com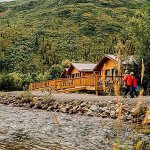 Denali Backcountry Lodge – Guided excursions and chef-prepared meals in the backcountry of Denali National Park.  Hike, pan for gold, river fish, or just wonder as you view Alaska.
Website: www.alaskacollection.com